Local News
A Trailer Carrying Onions Runs Into Kintampo-Tamale Station
The information reaching the front desk of ghananewsprime.com this morning indicates that a trailer carrying bags of onions has involved in an accident at Kintampo-Tamale station.
According to the video report, the trailer is believed to have Burkina Faso registration number which veered off to Kintampo-Kumasi station to have an accident.
The accident involved damages of three (3) Ssangyung vehicles and other properties at the spot.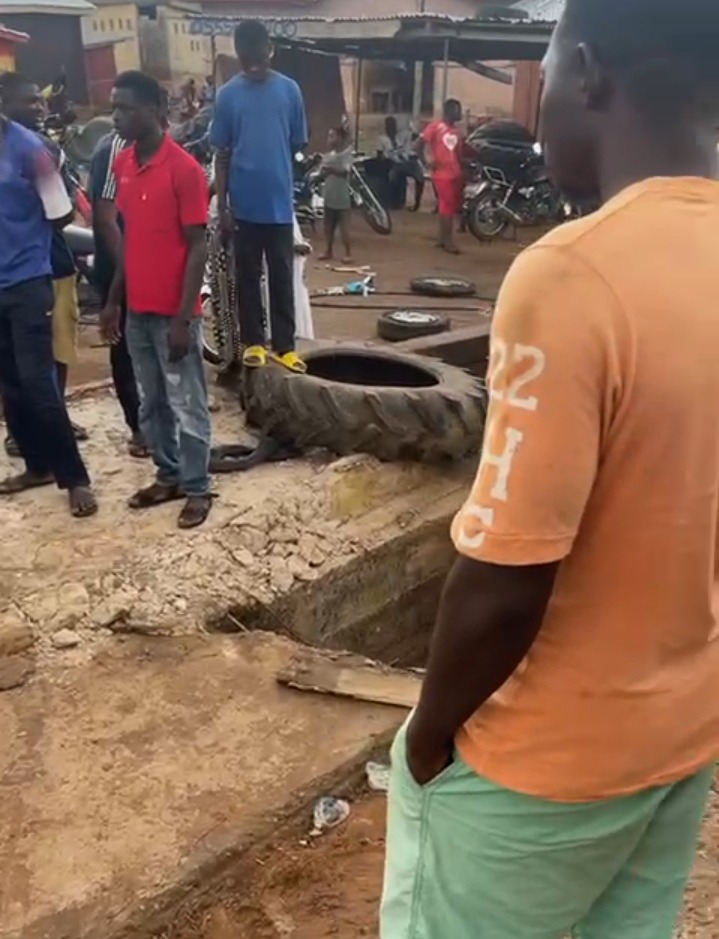 Fortunately, including the driver of the said vehicle and other humans involved have not been recorded injured but the vehicles involved have been damaged and awaiting for Police report.
According to road safety commission and media reports, the Kintampo-Tamale highway stretching to Kumasi and Accra have been recording road accidents unfortunately within very 24hrs and it is time government of Ghana should keep up highway monitoring and supervision to erase this concurrent incidence.