The Ministry of Lands and Natural Resources has replied former President John Dramani Mahama on his calls for monetary compensation for the victims of the Appiatse disaster.
Addressing victims of the tragedy on Tuesday when he visited to make a donation, the ex-president appealed to the government to compensate victims to help start their lives.
While welcoming the calls from John Dramani Mahama, a statement from the Ministry of Lands and Natural Resources explains that government is legally not responsible for making such compensations.
The Ministry however notes that through the Appiatse Trust Fund, victims are being supported.
"Legally, however, it is not for government to compensate victims of the incident. The Ministry nonetheless, committed, through the Appiatse Support Fund, to raise Enoch funds to reconstruct the community and support the victims of the incident transparently and with the highest standards of integrity.
"As the committee has reiterated on countless occasions, all these measures are being taken without prejudice to the right of any person to seek any lawful remedy, including the payment of compensation," a release from the Ministry of Lands and Natural Resources signed by Hon. Benito Owusu-Bio who is Chairperson for the Appiatse reconstruction implementation committee reads.
Meanwhile, the Ministry is calling on the general public to continue to donate to the Appiatse Support Fund to help raise enough funds to complete the reconstruction and support the community.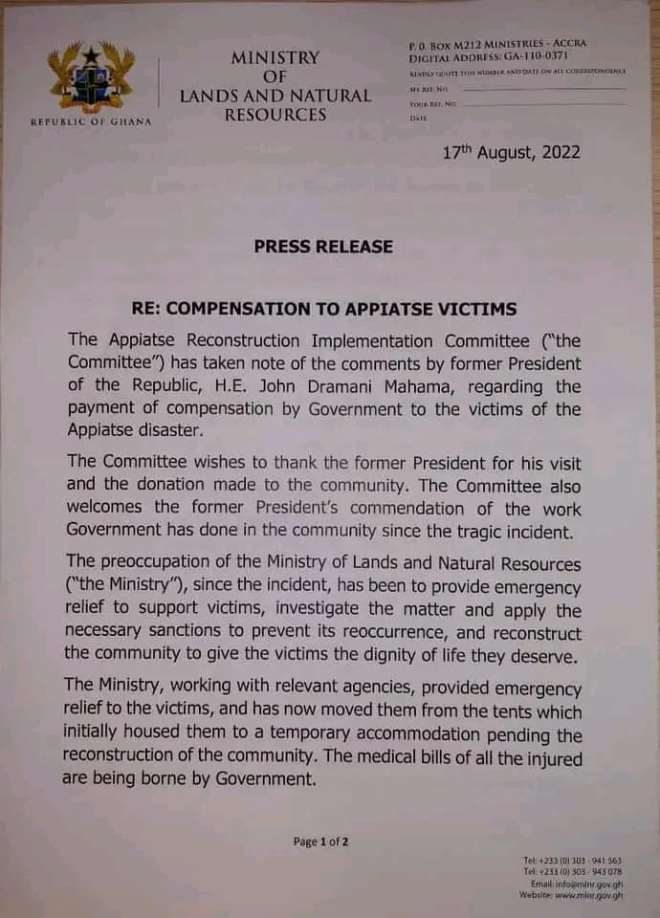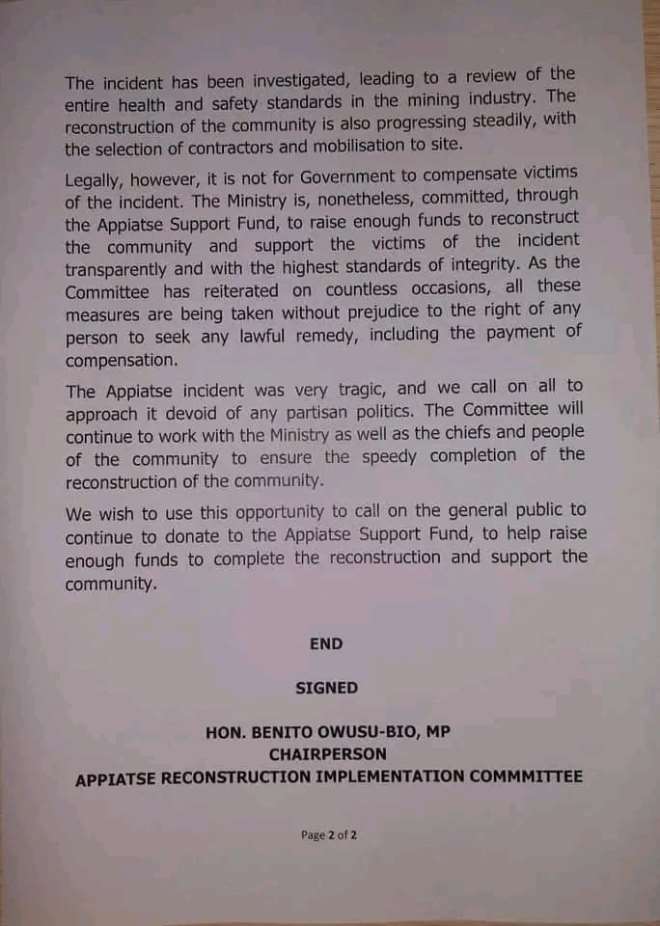 Kindly read all the Latest News, Entertainment News and gossips
here
. Follow us on
Facebook, Instagram, Twitter, YouTube and Telegram.