This week, social media was awash with stories of a stunning Ghanaian Slay Queen who died mysteriously.
According to early reports, Charlotte Abena Woodey, the girl, was spiritually assassinated when a rival accused her of taking her partner and putting curses on her.
In an unusual twist to the story, an anonymous social media user alleges that the late Slay Queen was duped by a Sakawa guy who killed her in order to receive a new Mercedes.
According to the young guy who presented these findings through Facebook Live video, Woodey was preoccupied with worldly matters, which is how she ended herself stranded with an iPhone 7+, which eventually led to her death.
In a video that went viral after her death, Wodey was dancing in a car with her purported lover, Governor Taju, a renowned Sakawa man from Swedru.
This young guy, who claims to know more about Woodey than Governor Taju, accuses him of using the iPhone to entice her to her death.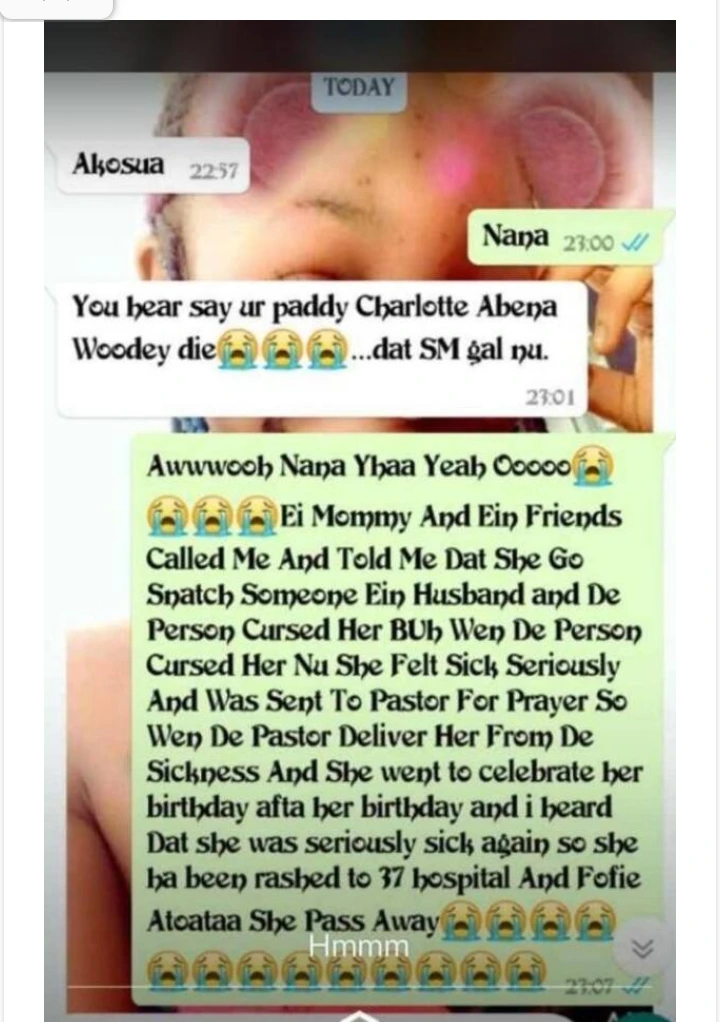 Kindly read all the Latest News, Entertainment News and gossips
here
. Follow us on
Facebook, Instagram, Twitter, YouTube and Telegram.