Being First To Know Without First Saving The Situation Is Killing Africans – People's Reaction
Child abuse has become day-to-day trending news worldwide most especially in Africa where most people have turned into vampires, if they are not killing, they are damaging innocent lives. What can we do about it?
RTV, one of Ghana's private TV stations, posted a video today on Facebook captioned, "Viewer Discretion Advised." In the video is a certain woman beating unapologetically either her biological son or adopted child, which I couldn't watch the video to the end even as a man. I will paste the link down to watch yourself. People, my main concern is not even about the beating of the poor innocent child, but those who want to be journalists unprofessionally. They want to be termed," I videoed it first," instead of saving the situation first. You will see in the video that while the woman was beating the child with a flip-flop, he rolled over from the rubber pan on a concrete moulding and she didn't stop but kept hitting the boy's head with her flip-flop. And unprofessionally, someone was videoing through his or her widows.
What if the lad had died afterwards, what would have been the story while there was a chance to save the situation? Saving lives without making headlines in the news is better than gathering news when you can rescue the matter at hand.
Check out the link and pass your comments
https://fb.watch/fkP0WfwzFr/
Please read some comments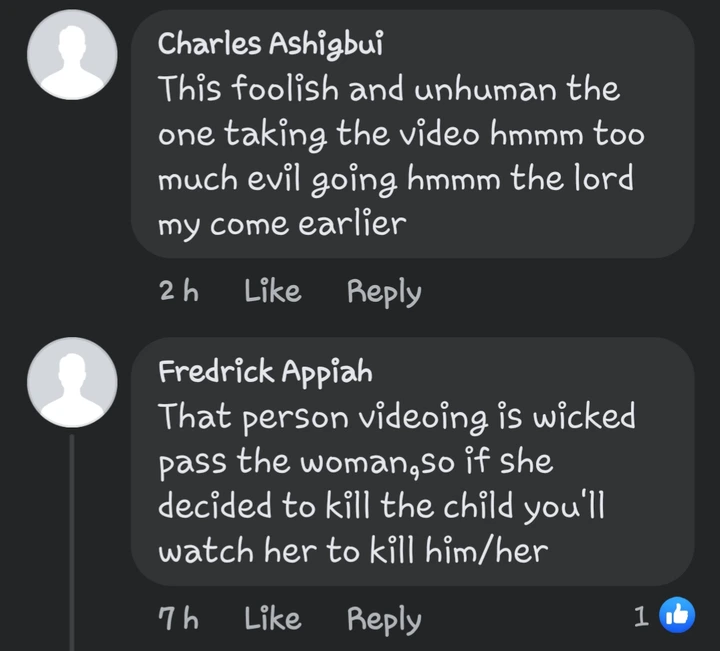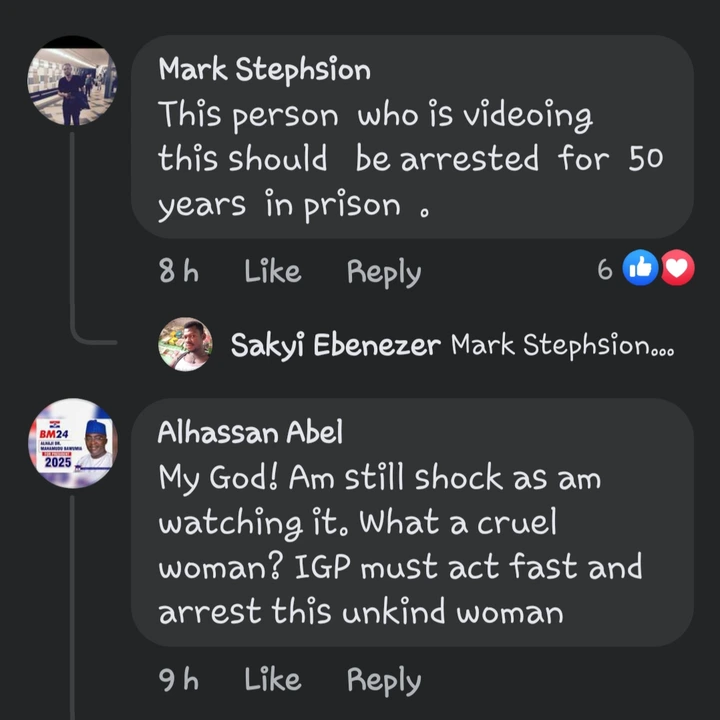 Kindly read all the Latest News, Entertainment News and gossips
here
. Follow us on
Facebook, Instagram, Twitter, YouTube and Telegram.