Entertainment
Black Sherif Allegedly Sacked From University Campus For Being Indiscipline [Video]
Black Sherif Allegedly Sacked From University Campus For Being Indiscipline [Video]
Black Sherif Allegedly Sacked From University Campus For Being Indiscipline [Video]
Black Sherif is officially known as Mohammed Ismail Sherif and he is known at home as Kwaku Frimpong
The First and second sermons hitmaker, Black Sherif has been allegedly sacked from campus for being in unprescribe wear.
In a video posted on Instagram by a popular blogger and vlogger Zionfelix, the said artiste was refused entry to the University campus by a lecturer.
According to the video background commentary, he was described as a super star in Ghana, and that Sarkodie has even endorsed and posted him on social media. 'He's a Musician from Ghana, everybody knows him, Black Sherif', the cameraman said.
The lecturer asked, super from where? What does he do?
He's Sarkodie friend? Okay but Sarkodie does not wear ear rings, the lecturer said.
The tutor said he won't allow him to enter since he has breached the school rules. That the school has it own dressing codes.
Watch video below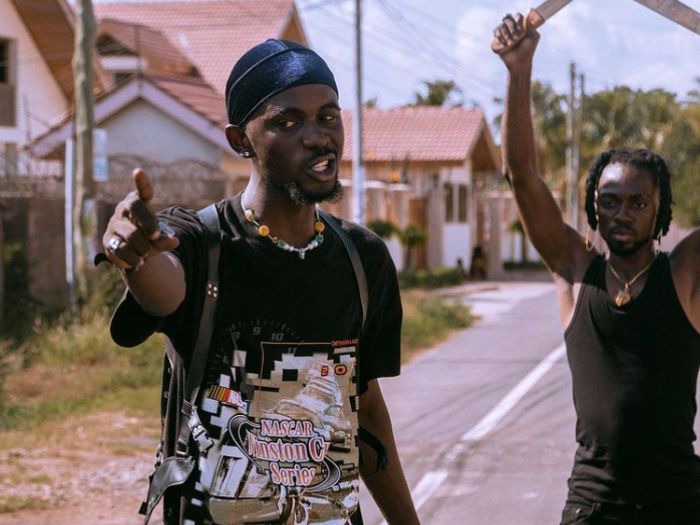 Thanks for reading. For more updates, news, entertainment, lifestyle, motivations, relationships tip,healthy stuff etc follow, Like, Comment and Share.