Check This Wonderful Baby With No Eyes, Nose And Mouth Fixed Together (See Photos).
This is so stranged, a born with no eye and mouth fixed together as medical officers will say cleft lip and palate. A woman who delivered by caesarean section at a hospital, in Bono Region, didn't go well with her as several abnormalities detected on the baby.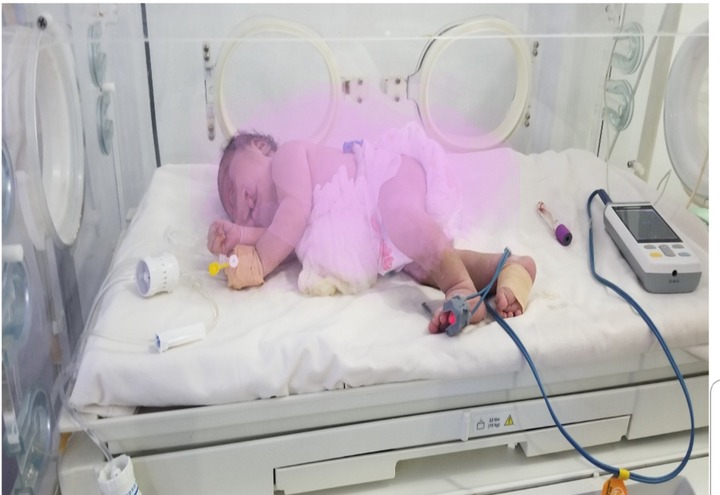 The baby has deformities like omphalocele, cleft lip, cleft palate and no eyes with a spot that looks like the eye in the middle of the face but no eyeball inside. He's also a preterm baby. Scan has to be taken to see if there's an eye.
The wonderful thing is, a side all these abnormalities the baby is fine, active and cry normally as babies do. Though baby has these problems but doing well on his treatment at the hospital.
Baby is being on admission since birth. The parents are so anxious about their baby's condition. Doctors are trying their best.
The problem could be chromosomal abnormalities. Let's pray for this baby and his parents.
Follow, Like, Comment and Share.