News
Date For Bathing The Female Church Members Who Were Shaved By Their Pastor Is Out
Date For Bathing The Female Church Members Who Were Shaved By Their Pastor Is Out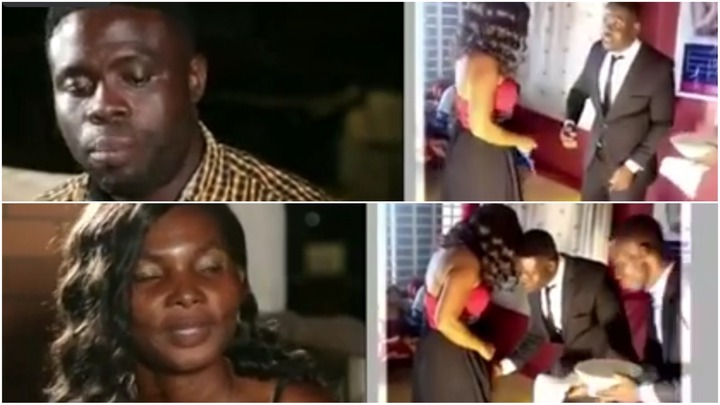 The Ghanaian pastor who lured his congregation to undress their underwears for shaving has comfortably confirmed the practice was done in his church auditorium.
According to critics and persuasions, the pastor involved in this unwise practice declared he performed that Oracle perfectly as how God and the heavily Angels revealed to him.
He confirmed, upon listening to his church members worries and atrocities, he embarked on sixty days fastening to hear from God Almighty. He told that on the fifty-ninth day God revealed to him to read Leviticus 14:8 and apply what the scripture orders him. The pastor then told his followers to prepare for holy cleansing by shaving their private parts as it is written in the book of Leviticus 14:8.
Surprisingly, in the viral video, spotted a lady who committed herself to be the first lady to receive that ungrateful Oracle is by name Florence.
Indeed, Florence confirmed that she is a married woman and she decided to accept the pastor's order because of what she has been passing through. She lamented bitterly of having grievances in her marital home. Surely the pastor involvement has paved gracious ways and open much opportunities to change her life from the past worries.
In a nutshell, the pastor emphasised on the final rituals that is bathing them in washing or bathing pans like toddlers. He added, this final rituals would serve as the holy cleansing and it would foster to restore all what his members have lost to the devil.
Comment, Like, Follow and Share