"Fix a Date For Me To Beat You" – Sista Afia Tell Efia Odo [Video]
"Fix a Date For Me To Beat You", Sista Afia Tell Efia Odo [Video]
Yesterday on UTV UnitedShowbiz was not easy as Efia Odo and Sista Afia beef was reloaded.
Sista Afia said to Efia Odo when she called into the United Showbiz Show on UTV last night, "She knows I can beat her, but I have family and people I respect, therefore I don't want to do something stupid."
What made Sista Afia to phoned in was Efia Odo accused her of being planning fake "beefs"
"Fix a date for me to beat you", Sista Afia.
She was very harsh on Efia Odo, but Abeiku didn't allow such comment, that if you have a beef with someone, it suppose to be lyrical not verbal or physical.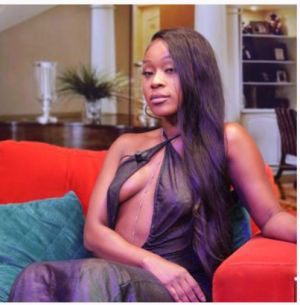 Efia Odo and Sister Afia's "fight" was discussed on Abieku Santana's show, where the host attempted to comprehend what prompted the fracas between the two friends and why they decided to dirty themselves on social media.
Efia Odo lied about her when she indicated she was having an affair with her lover, according to Sista Afia.
In a phone interview, the musician expressed her displeasure with the statement and challenged the socialite to a fight.
She went on to say that, she also stated that Efia Odo should have approached her so that they could devise a cunning strategy to stage a beef in order to maximize profits, whether in terms of money or social worth.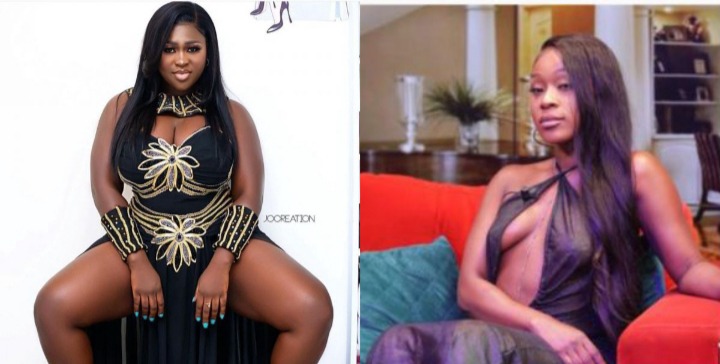 As a result, Sista Afia hinted that she wanted to fight Efia Odo, beat her up, and silence her forever in order to silence her.
Sista Efia and Efia Odo have been arguing recently, with the two either body-shaming each other or airing their dirty laundry in public.
Sista Afia, on the other hand, feels that a fight in which they are allowed to deal blows will end the "conflict" completely. Meanwhile, many people believe that the entire "Efia Odo-Sista Afia" social media feud is a well-planned fabrication.
Facebook Notice for EU! You need to login to view and post FB Comments!