Business
Government Should Intensify Cashew Business In Jaman North To Win 2024 MP – Concern Members Of NPP
The Concern Members of NPP is a political youth group of the New Patriotic Party (NPP) in Jaman North Constituency in the Bono Region of Ghana.
The paramount aim of this political group is to make sure NPP government and parliamentary seat in the constituency win 2024 election and beyond.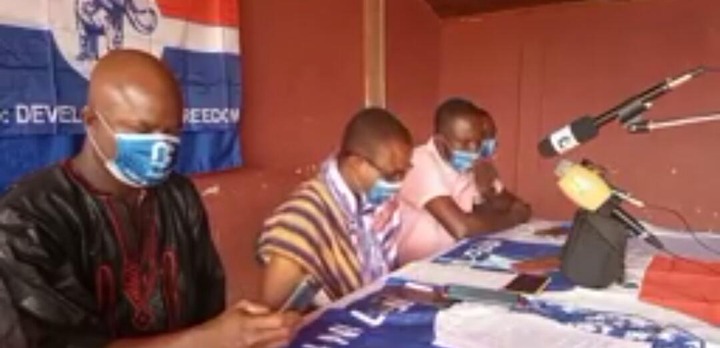 According to Mr. Agyeman Vincent who is a communication team member of the NPP in Jaman North and an executive member of the group, why they instituted the group is mainly to restore the parliamentary lost seat in 2020 election to NDC.
He added, the Jaman North seat was for NDC until 2012 and 2016 elections that the NPP took over within the periods of eight years. But unfortunately, the NDC took back the seat from the NPP in 2020 election and they would make sure the seat is restored to the NPP in 2024 election successively.
He expressed to the media that, though they eager to garner massive votes for the NPP as well as the parliamentary candidate who will be on board in 2024, their plight is the condition of cashew business which is the main source of income to the residents of Jaman North Constituency.
They are therefore preaching to His Excellency Nana Addo, the president and his government to continue with the mandatory policies they instituted for the cashew business to help boost up economic growth in the area so their aim would be achieved in 2024 and beyond.
He hinted, their lost MP, Hon. Siaka Stevens influenced much in the development of the cashew business and the president and his NPP government have brought Cashew Board into existence and with this, they deserve applause.
According to him, the Cashew Board is in existence and the nursery are also ready for transplanting but they need extreme and adequate government interventions and directives to be able to achieve transparency and good yielding results.
He emphasised that government should always welcome their decisions concerning the cashew business and they will not fail to deliver in both production of the cashew and support for the government in terms of seeking for political success.
The group also appealed to the president and his government to bring back the various constructors to site to continue the projects they started in 2016. The pressing projects like roads are very disturbing and the sitting MP who is from the NDC and his communicators are issuing propaganda topics on those abandoned projects.
They are therefore ready to take back the parliamentary seat for the NPP but their problems have to almost solved immediately to erase the black propaganda in the constituency to pave way for the NPP success in 2024 and beyond.
Follow, Like, Comment And Share