Lifestyle
Relationship
'I Need Somebody Who Can Make Me Cry In Bed, I'm Feeling Lonely' – Lady Cries On Facebook
'I Need Somebody Who Can Make Me Cry In Bed, I'm Feeling Lonely' - Lady Cries On Facebook
'I Need Somebody Who Can Make Me Cry In Bed, I'm Feeling Lonely' – Lady Cries On Facebook
The world has become a global village due to the recent sophisticated technology. The youth have the advantage to do what ever they want online.
A lot of people are make billions of dollars on the internet but others go there to look for their heart lovers.
A beautiful lady took the advantage to post this on her Facebook account;
"Am feeling lonely 

I need somebody who can make me cry on bed

Money is not my problem 

If you l0ve me chat me directly" 👉👉
According to her she has been lonely for some days and need somebody who can make her cry on bed but not happy… la, that money is not her problem. She will sponsor any guy who's ready to engage her.
This beautiful young lady is identified as Sisi Wilson on Facebook;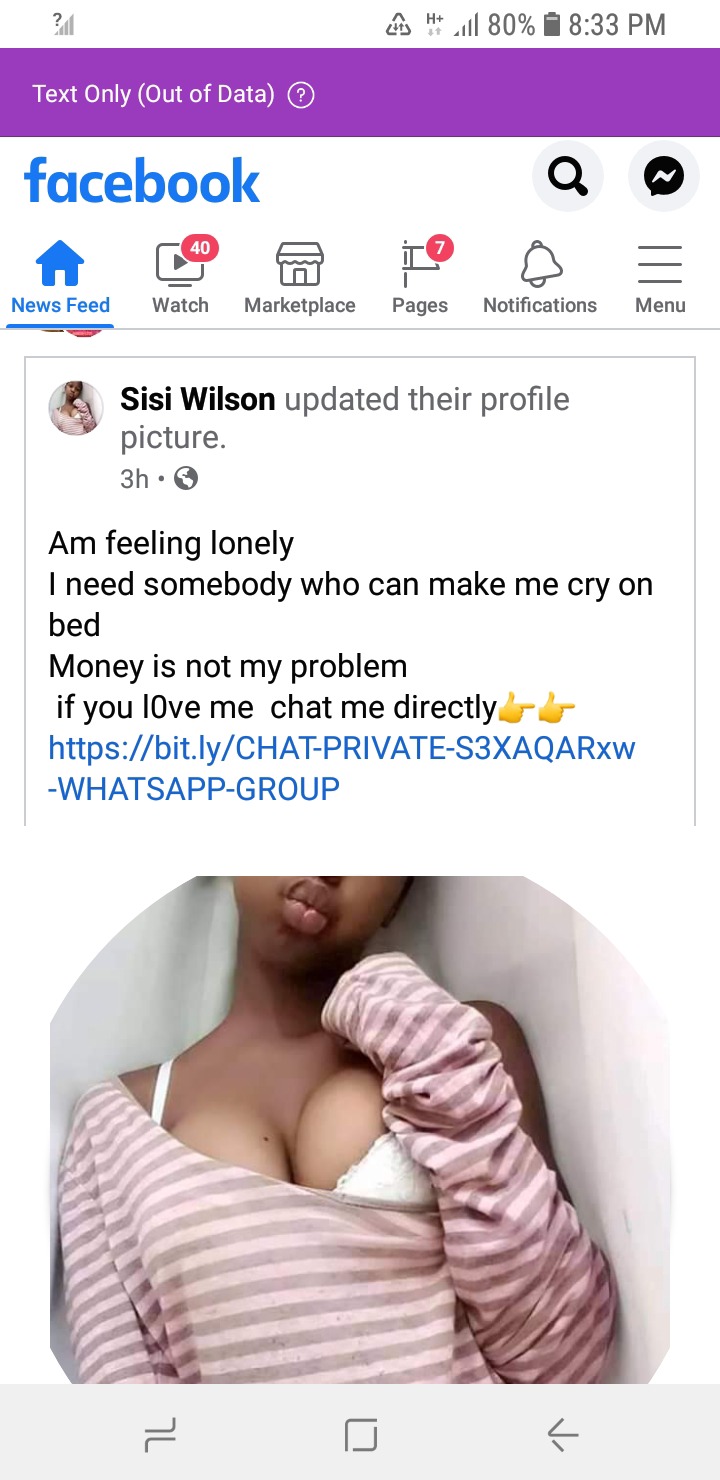 Take a look at her post below;