Local News
Video: "I Pay Tax To The Government", Dr. Kwaku Oteng Replies Captain Smart
The bankroller and owner of Angel Broadcasting Network, Adonko company Limited, Dr. Kwaku Oteng has finally replied the most controversial journalist
Captain Smart
for accusing him for non-payment of tax to the government.
The President of Angel Broadcasting Network, for the first time speaks on air to clear the false accusation by the former Angel FM morning show, Godsbrain Smart.
Dr. Kwaku Oteng has been the "best tax payer" by the Ghana Revenue Authority in Ashanti Region. He was presented with a plaque with inscriptions.
According the spokesperson of GRA(A/R) the award is to motivate those who loyally pay their taxes and to encourage them and others to continue paying their taxes. "The government uses such taxes to build the nation, he added"
Dr. Kwaku Oteng upon receiving the award thanks the presenters and he used that opportunity to clear himself of the allegation of non-payment of tax by his once employee, Captain Smart.
Speaking to the media said is their own Captain Smart who brought out the false accusation that brought mayhem all over the net which is not true. He again said all his products are taxed, and that he also pay VAT.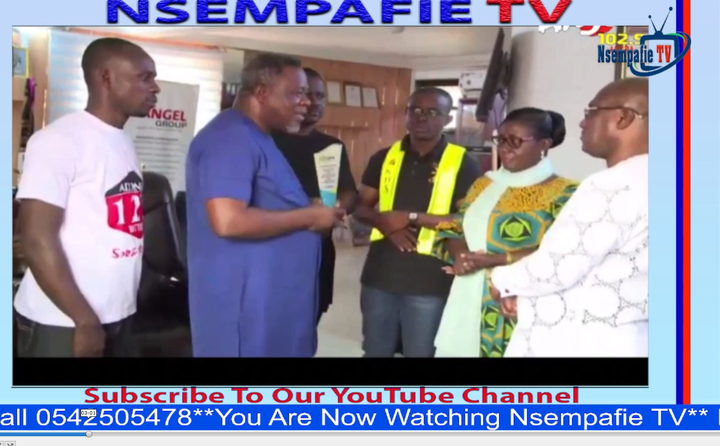 "The government won't allow us to operate if we don't pay our tax", Dr. Kwaku Oteng.
Few weeks ago Captain Smart made such allegation on his own media platform days after he was suspended by the Chief Executive Officer of ABN. He is no longer with the Media house (ABN).