President Nana Addo Sends Message To The UK: Directs All Official Flags In Ghana To Fly At Half-Mast
The news of the peaceful death of Queen Elizabeth Alexandra Mary Windsor has cascaded across the world.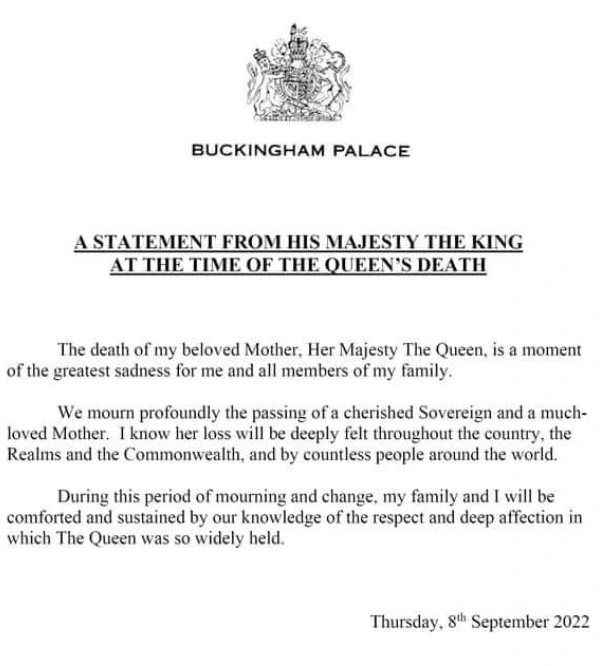 President Nana Addo has sent a message of condolences on behalf of the government and the good people of Ghana.
According to President Nana Addo, the late queen superintended over the dramatic transformation of the commonwealth of nations, of which Ghana remains a proud member.
He described her as one who had a calm and steady personality with an inspiring presence.
Nana Addo also praised the late queen for being the longest-serving monarch in the history of the UK; 70 years of reign deserves applause.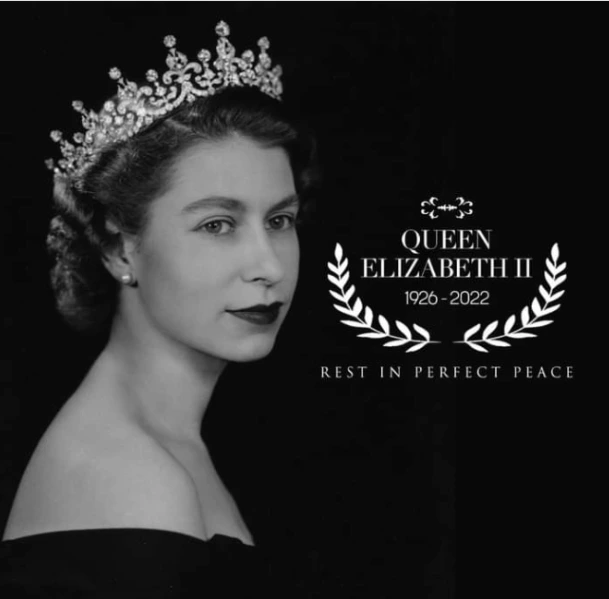 On President Nana Addo's Facebook page, the first gentleman of the country extended his condolences to the new British monarch and ended with a prayer for the late Queen.
" May God Bless her soul and give her peaceful rest in His Bosom until the Last Day of the resurrection when we shall meet again. Amen"
In the message sent by Nana Addo, he indicated that he has also directed that all official flags in Ghana should fly at half-mast for seven days, as from tomorrow Friday 9th September 2022. President Nana Addo Sends Message To The UK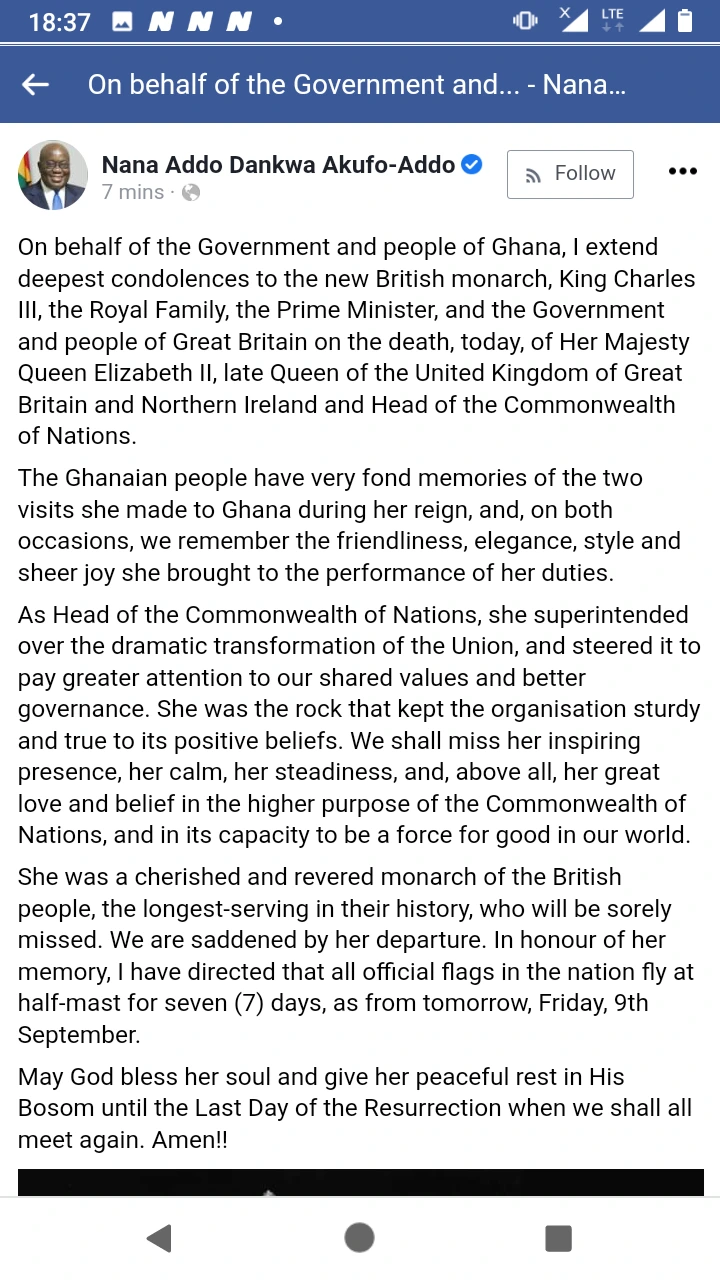 Kindly read all the Latest News, Entertainment News and gossips
here
. Follow us on
Facebook, Instagram, Twitter, YouTube and Telegram.