A Very Young And Pretty Lady Made History With A CGPA of 3.72 From UPSA Law School
Naziha Amin Gombilla, a very young and pretty lady who toppled as a first class student at the University of Professional Studies Accra (UPSA) with a CGPA of 3.72 is worth celebrating on this milestone achieved in education.
As people up-North are known for their hard work in all spheres of life, Miss Gombilla Amin Naziha, cannot be left out.
With a CGPA of 3.72 in Bachelor of Laws programme is one that is worth noting and considered important to make noise over it for people near and far to heed.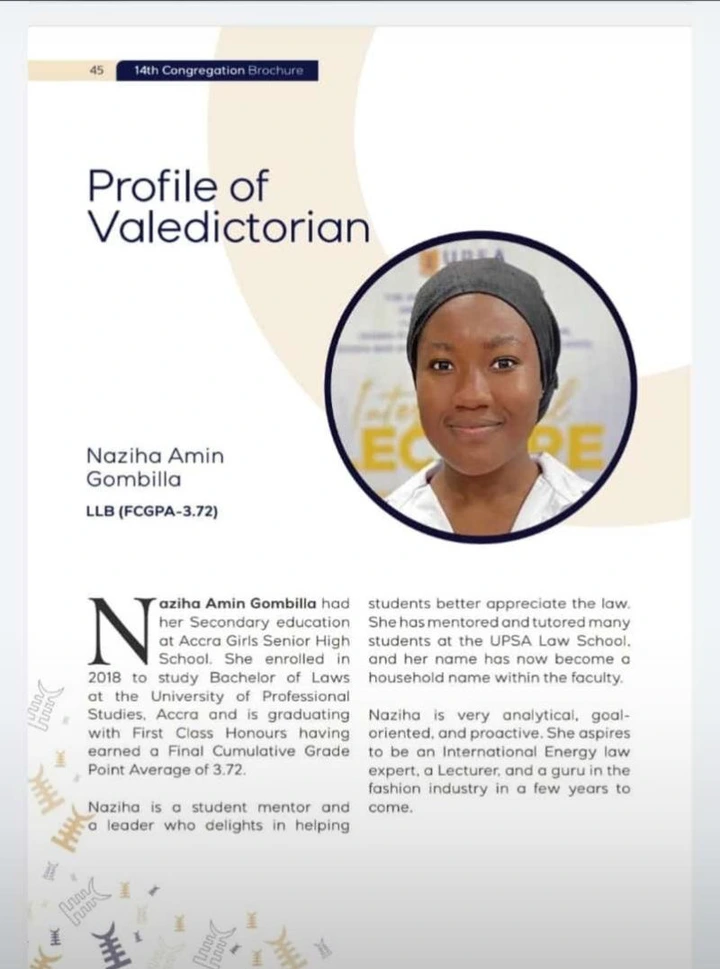 Over the years, limited attention has been given to women who are in one way or the other striving to make a difference in our hard to believe patriarchal society.
The graduant, Miss Gombilla does not only bring this honour to herself and her family, but to the rest of other girls in her community.
This would encourage many females in her town (Tamale) to fight very hard to get to the zenith as well.
In her valedictorian speech, Miss Naziha was noted to have had her secondary education at Accra Girls Senior Secondary School.
No wonder this has surfaced for this school is considered to be arguably the best girls school in the country.
Further, Miss Amin, was not only a student for herself, but was a student for all.
She took upon herself to also teach her colleague-students who had issues with other courses in class.
As a student-leader, a lot of inspiration is drawn from her accomplishment.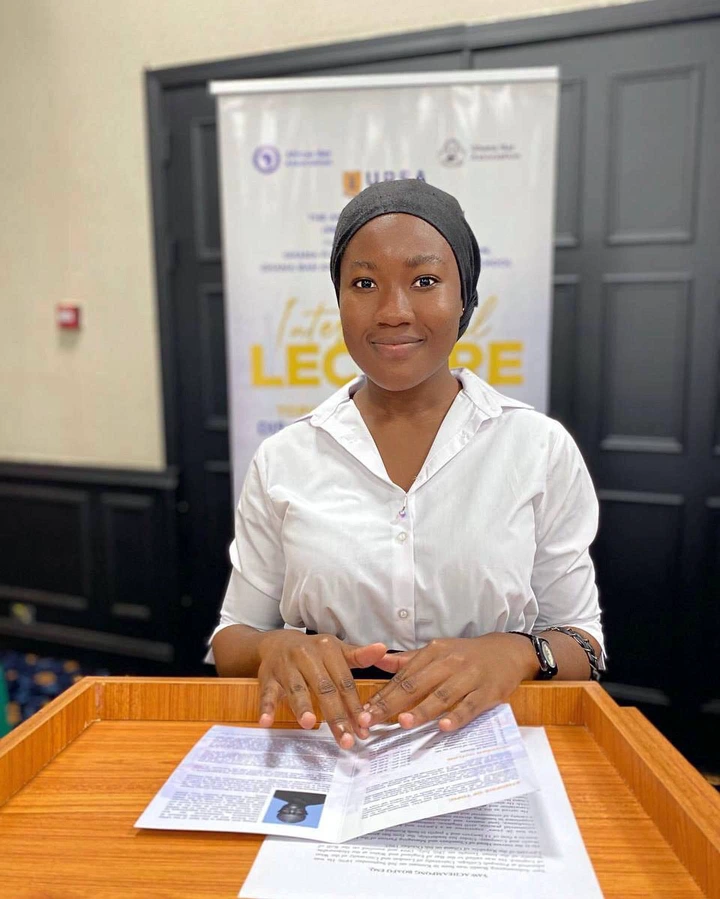 More to this, the fact that she is a woman. It is so refreshing to know that her name has become a household name in the entire Law Faculty in University of Professional Studies Accra (UPSA).
All she ever wished for is to become a lecturer, an international energy law expert, and a fashion giant in the industry in some few years to come.
Source: Abdul Hayi Moomen's Facebook page.
Kindly read all the Latest News, Entertainment News and gossips
here
. Follow us on
Facebook, Instagram, Twitter, YouTube and Telegram.