Reactions to Ashmusy's New Photos Displaying Her Beauty.
Popular Nigerian comedian Ashmusy has been posting pictures of herself on vacation overseas for a while now. She recently shared several pictures that received feedback from her Instagram admirers and followers.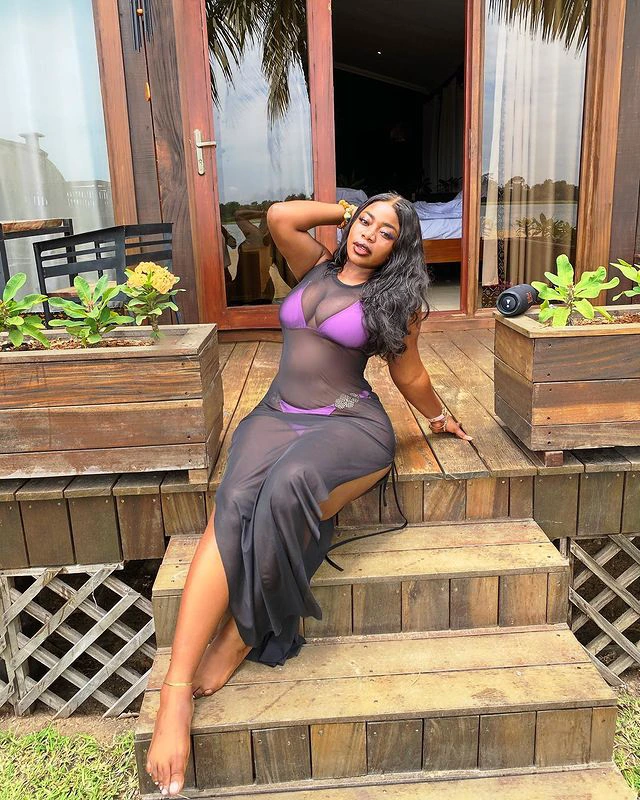 Her admirers and fans responded to her images in a variety of ways; some said she looked gorgeous, while others complemented her by calling her the most naturally beautiful lady.
Here are some screenshots of Instagram responses.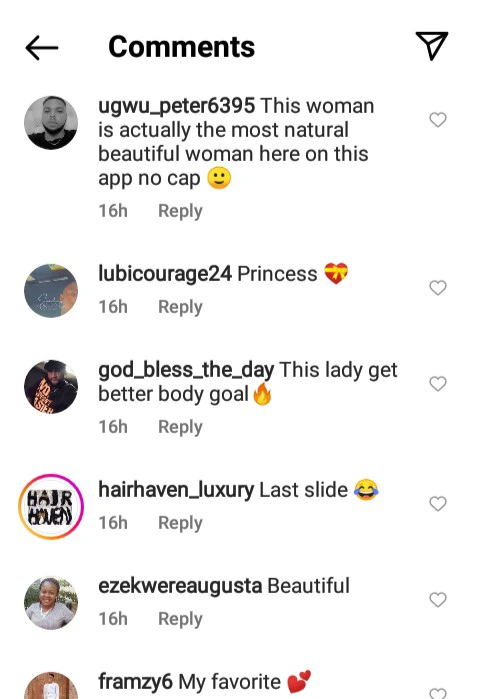 Ashmuy was dressed in a purple bikini and a sheer after-dress that looked wonderful on her and let her flaunt her beauty. The female comedian seemed to be having a great time. She also added the message, "He used to see me at his side, now he sees me just on screen, what is your favourite slide?"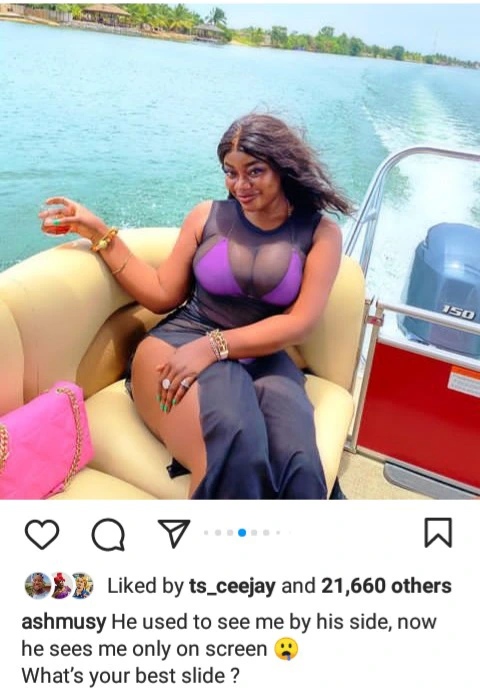 Kindly read all the Latest News, Entertainment News and gossips
here
. Follow us on
Facebook, Instagram, Twitter, YouTube and Telegram.