Some residents at Ankobra and Himan communities in the Prestea Huni-Valley Municipality of the Western Region fear, their houses will be completely submerged in floodwater as heavy rainfall in subsequent days has been predicted by the Ghana Meteorological Agency.
They express this fear, having become flood victims Sunday morning (19th June, 2022) when the Ankobra River that stretches through Prestea overflowed its banks.
Many have been displaced, as close to a hundred households were affected by the overflow of the river.
Currently, the affected persons are seeking shelters with friends, in classrooms and even on verandas in Prestea and neighbouring communities.
Properties running up to thousands of Ghana cedis and foodstuffs have been destroyed as some were even seen floating on the flooded waters.
Relief items from the Divisional Chief of Himan, Nana Nteboa Pra IV were released to the victims Sunday morning.
In an interview with this reporter, Nana Nteboa Pra IV recounted that "I organised some food items for them and we hope the National Disaster Management Organization (NADMO) in the municipality come to access the situations".
This reporter could not reach the Municipal NADMO Coordinator Francis Abeiku Yankah on the matter, at the time of filing this story.
However, when same situation happened November 2019 (www.modernghana.com/news/964975/wr-two-communities-sink-in-river-ankobra.html), those staying close to the Ankobra River were advised to move to higher ground but appears that was not heeded to.
Watch images below: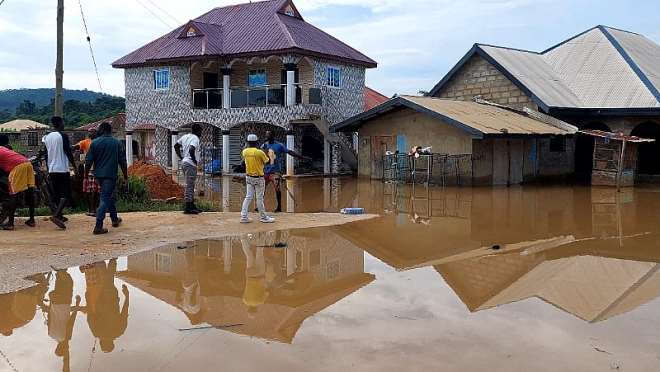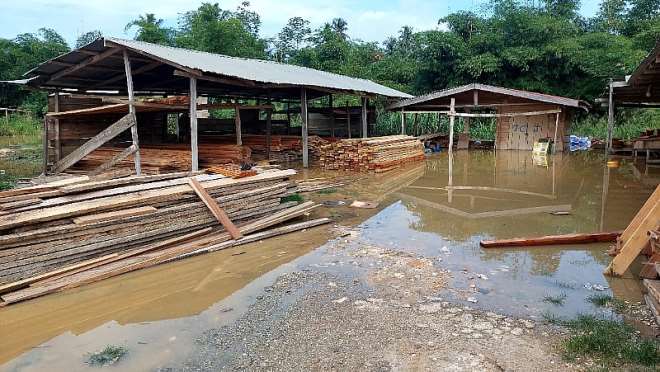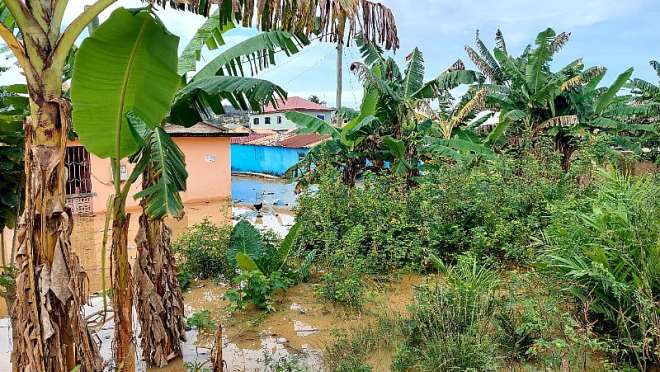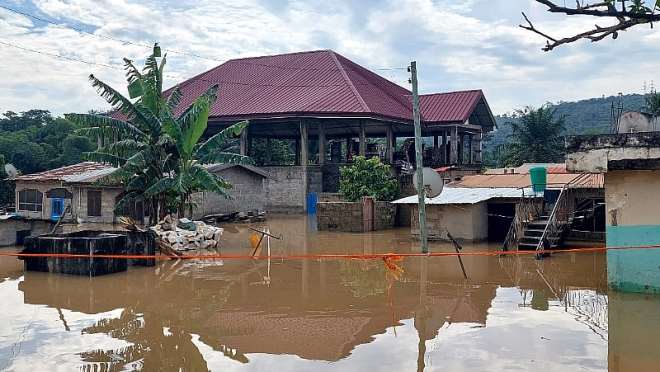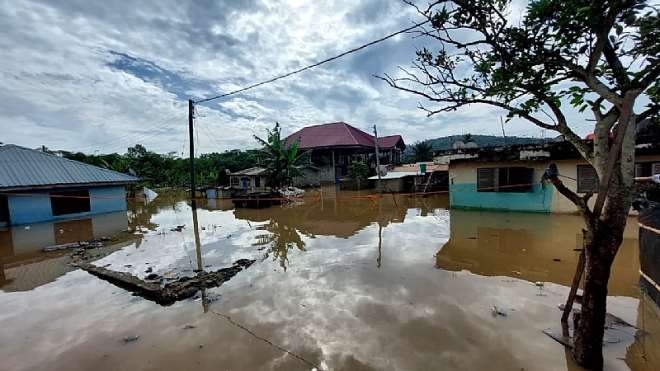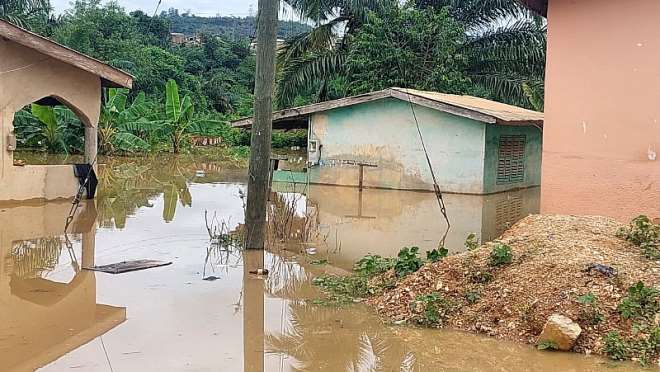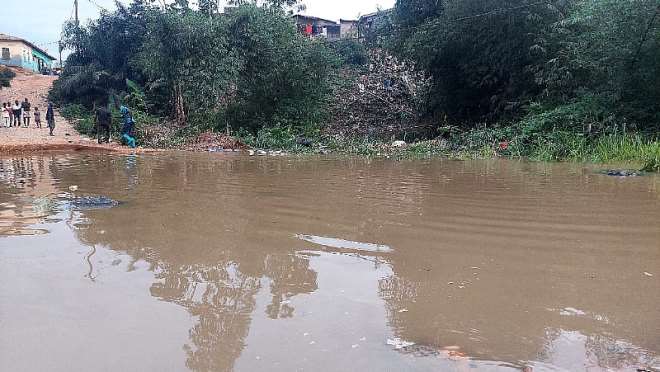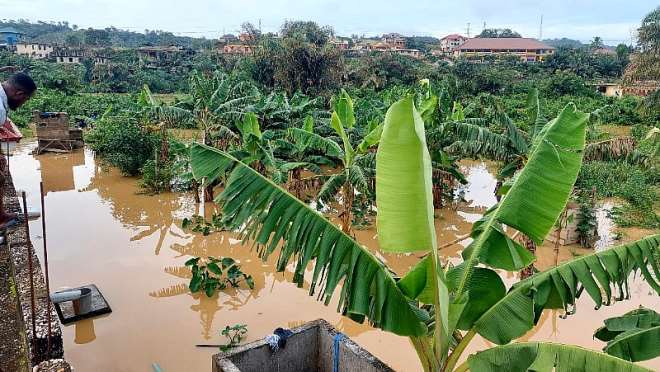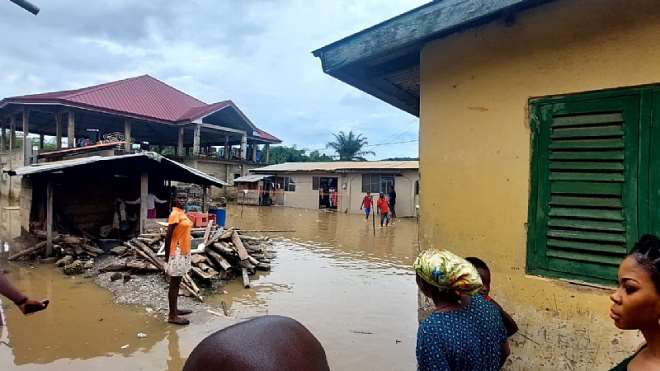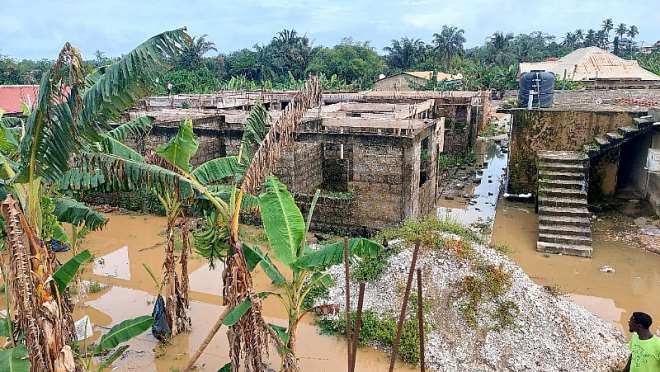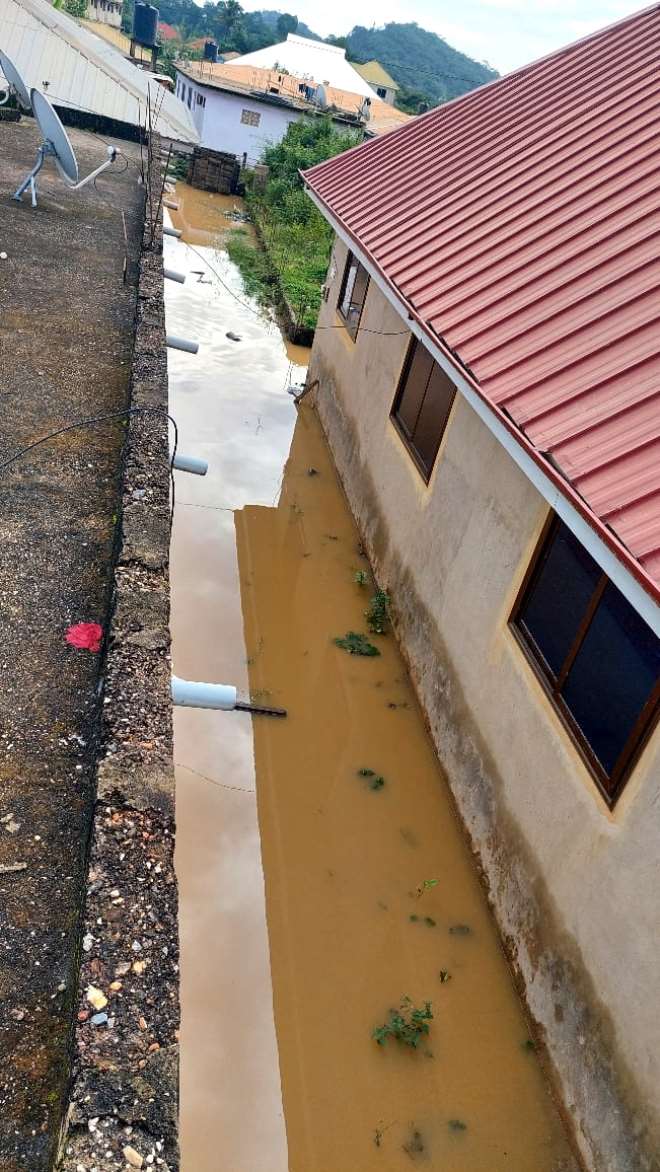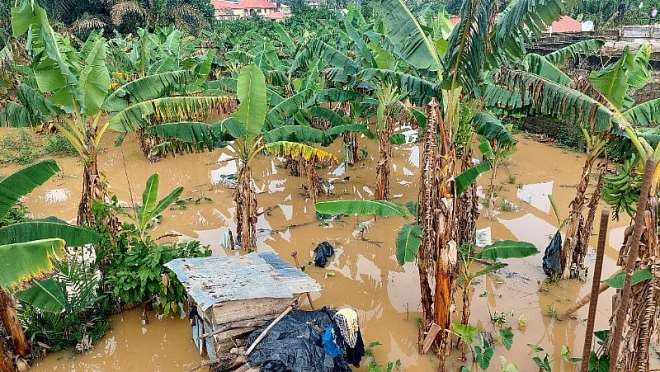 Kindly read all the Latest News, Entertainment News and gossips
here
. Follow us on
Facebook, Instagram, Twitter, YouTube and Telegram.