You Can't Beat Me, I Don't See Why I Should Lie To You; Iheme's Reaction Nancy Posts Photos And Writes.
Iheme Nancy, an actress in the nollywood entertainment business, has received a lot of praise after sharing some stunning photos of herself.
Iheme Nancy is an actress and social media influencer from Nigeria. She is one of the actresses in the nollywood business that does not pursue fame just for the sake of helping someone. She is encouraging to all of her coworkers.
According to the post she recently made, she disclosed that no matter what would occur or the circumstances, it is not in his nature to lie to anybody in this world. She made this statement because, according to her, since she became an adult, she has only chosen one value—honesty—and has upheld it ever since. Because of this, she thinks that no person can compete with her in any manner when it comes to worldly issues.
She was wearing a colorful blouse and black shorts when the photos were taken, and she was posing in front of a mirror while examining her appearance.
"One thing I picked up when I became an adult is Honesty, I see no reason to lie to you, because you cannot defeat me," Iheme Nancy said in the description of her Instagram image.
As soon as her photos appeared on her official Instagram account, her admirers and followers immediately posted comments in which they shared their most intense reactions.
Iheme Nancy has made the correct choice by preserving honesty in her life, according to Raheemsolihu, who also noted that everyone should strive to be honest as they navigate life in this world.
Most of them used fire emojis to praise her attractiveness.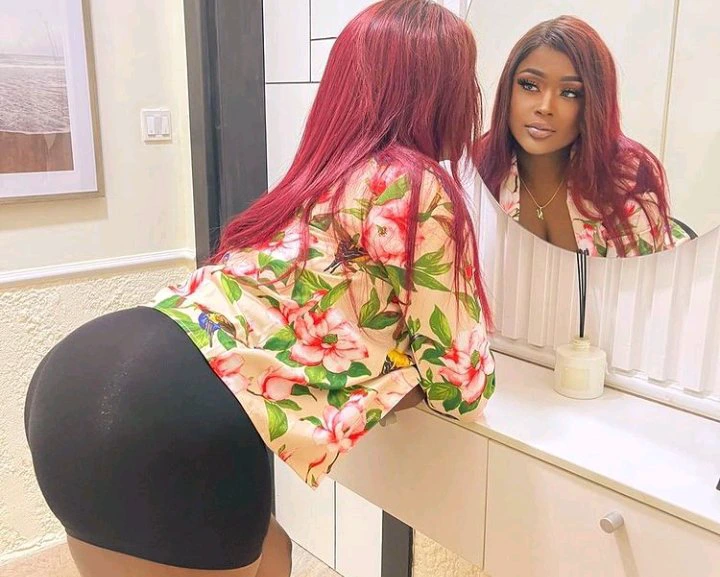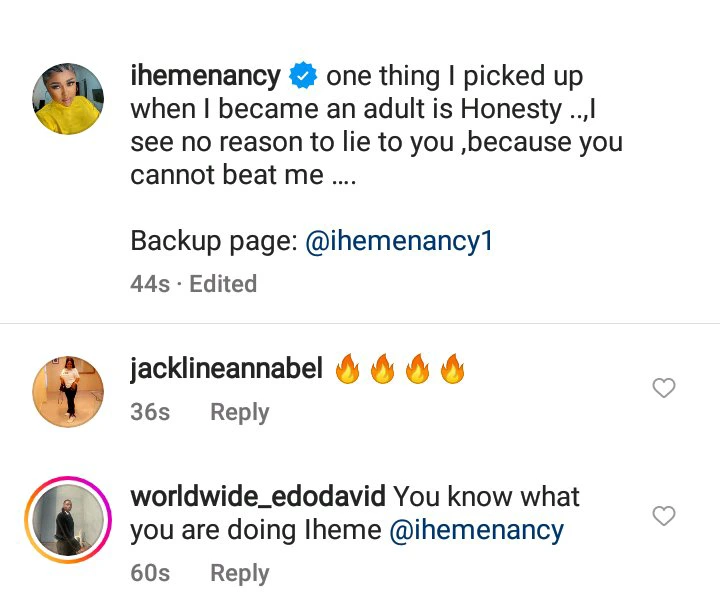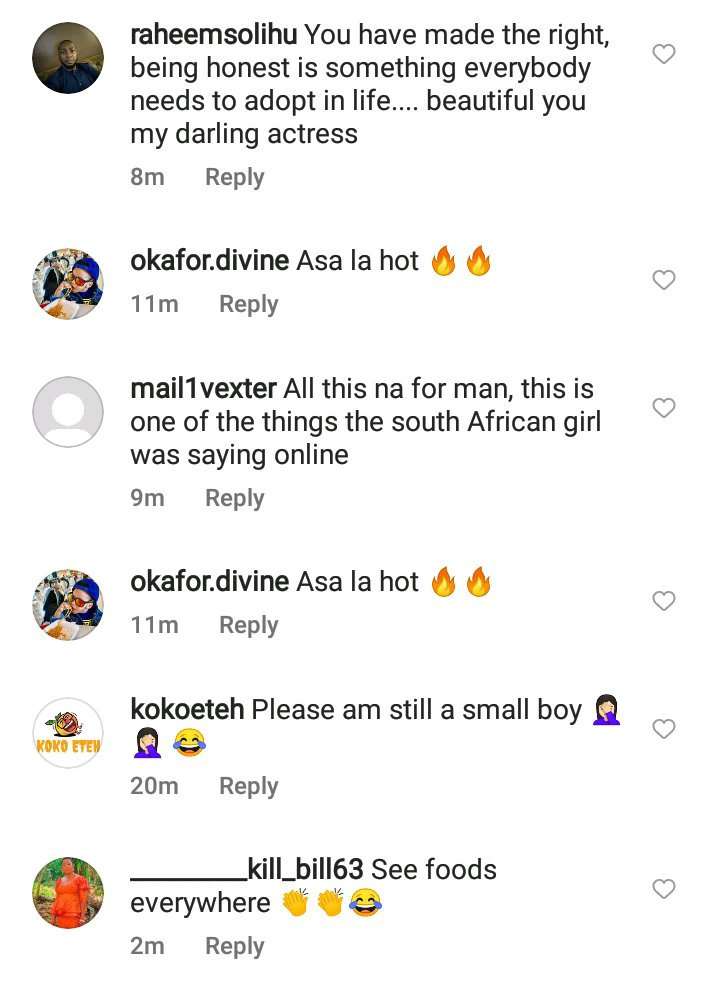 Kindly read all the Latest News, Entertainment News and gossips
here
. Follow us on
Facebook, Instagram, Twitter, YouTube and Telegram.