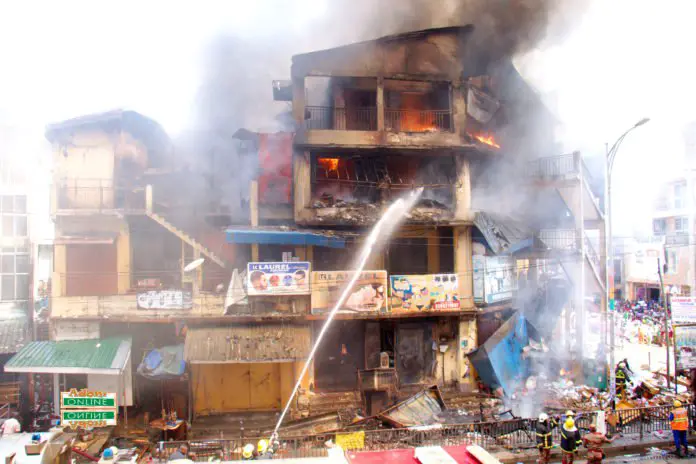 The inferno started around 9:00am on Monday, July 5, 2021, in one of the shops in the building near the Makola Market Complex and spread to other structures.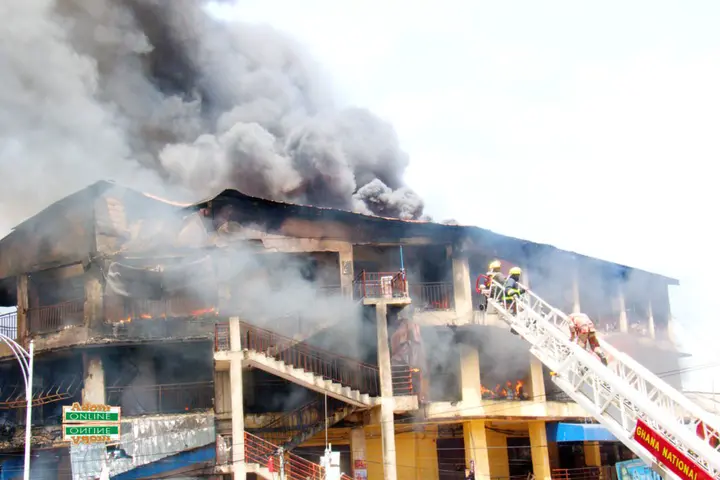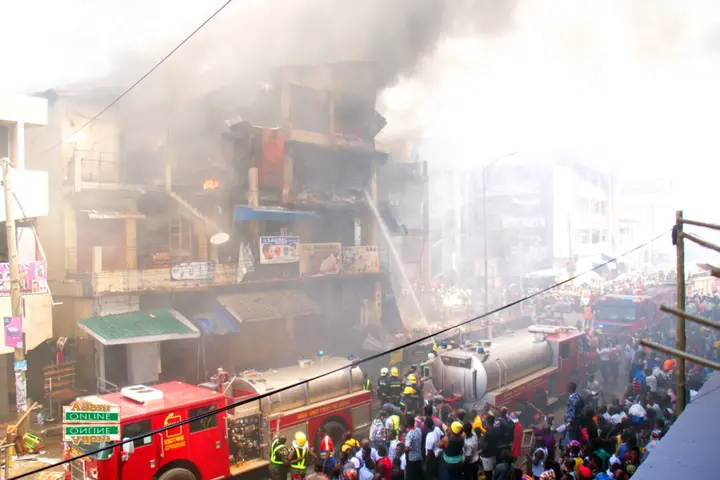 The building, known as Hong Kong, opposite the Makola Shopping Mall Complex, comprises shops occupied by traders who deal in hair and cosmetic products.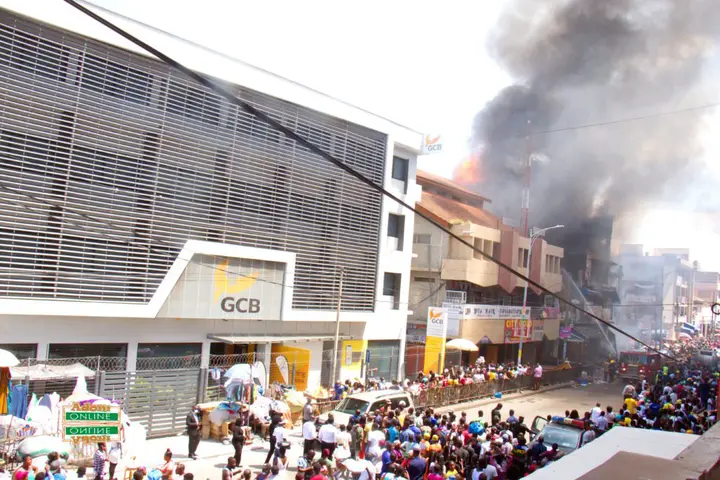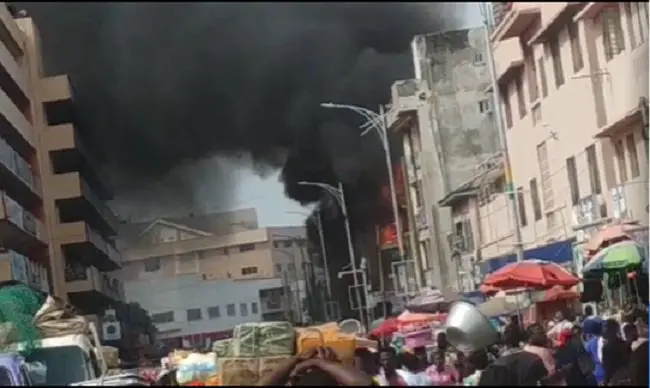 Goods including lace fabrics, cosmetics and wigs were destroyed in the blaze.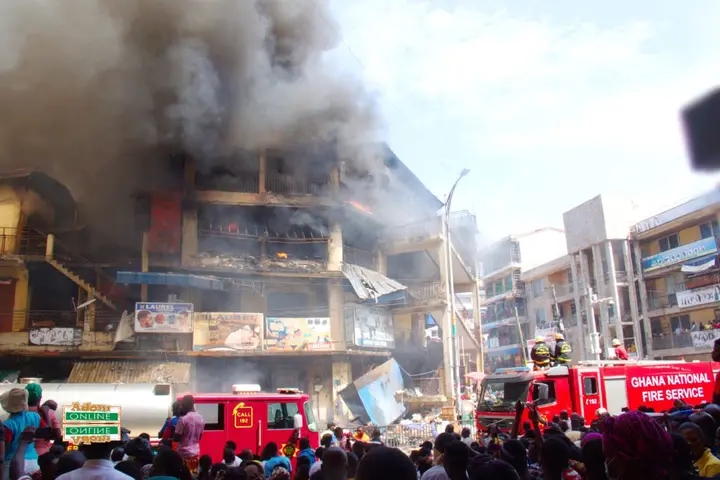 According to witnesses, when the fire started, they called on the fire service station that is situated a few meters away but they couldn't get to the location on time.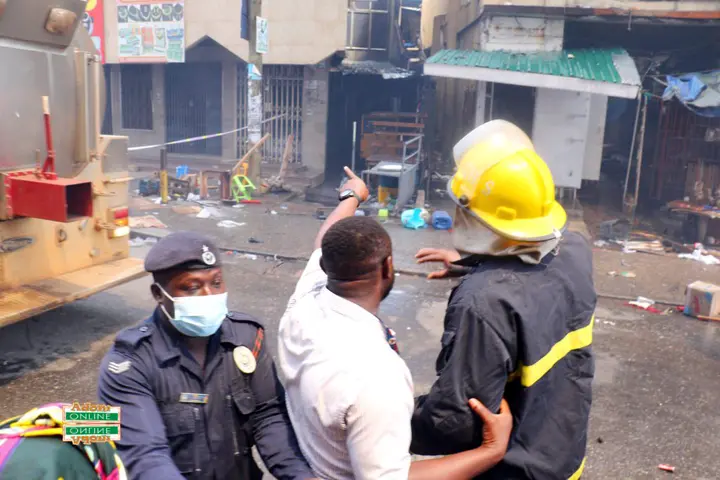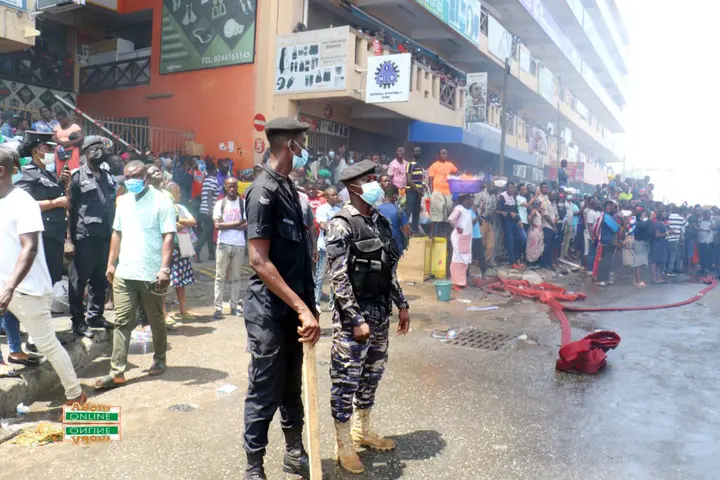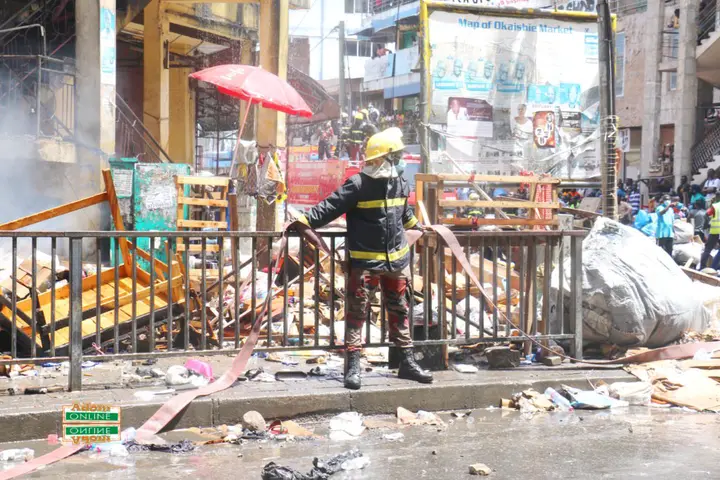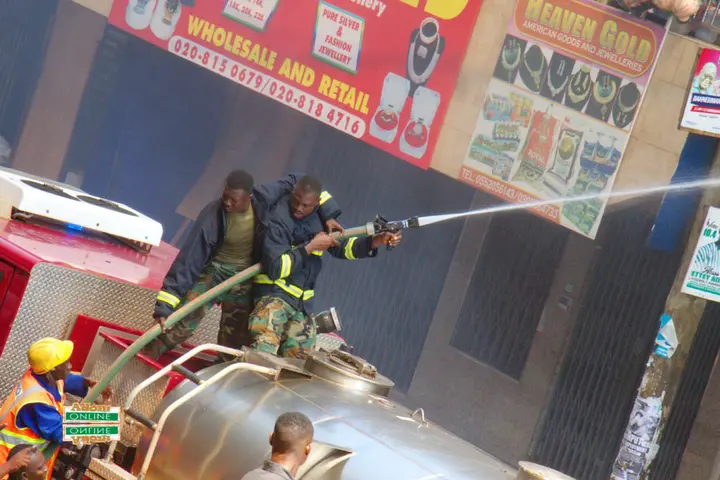 Source: Adomonline