Man checks bet results whiles song ministration is ongoing in church [Video]
A video posted by ghananewsprime.com on Instagram, spots a man who's checking his betting odds on phone.
The video has gone viral to the extent that social media users are reacting to it. Ghana is hard now, so boys and girls are looking around to find their way out to success.
According to the footage, you can see he's scrolling through the betting site, but the video source is not certain whether he's sticking or checking results.
Majority of the youth are engaged in betting. Check out some reactions from Facebook below
Samuel Tawiah
Be thou serious with God and your problem about money will be solved
Jebuni Martha
The country hot ooo allow him 😅😅😅
Nana Kwaku Amoah
The person who took the video is even worst.
Emmanuel Smith
Pls pls he may not be 💯 wrong. If your are in church doesn't mean you cannot receive awaiting sensitive or important message we require immediate intervention if not a Life Left at home or somewhere could be lost. If u want to go to church and after closing you attend to your sick wife at the hospital and call is made you couldn't hear bcoz fine on silent and a message sent you for your immediate need to get medicine 💊💉 in town to save her… Flipping through messages for a moment is not that on Holy. If someone has not airtime but data and your house is smoking about to catch fire 🔥. It is only message can be sent. But should not be a habit. For all you may know him heart is connected to the song or worship than most people in church – spiritual woshiper.
Selina Yeboah
So why did you go?
Ebenezer Boakye Yiadom
Pls what is that, what was he doing on the phone?
Emmanuel Appiahni Acheampong
Eiii Nipa so you get time video ur bro put for social media whiles in church. God is watching you too
Immanuel Rox
You that is making video in the church are you ok?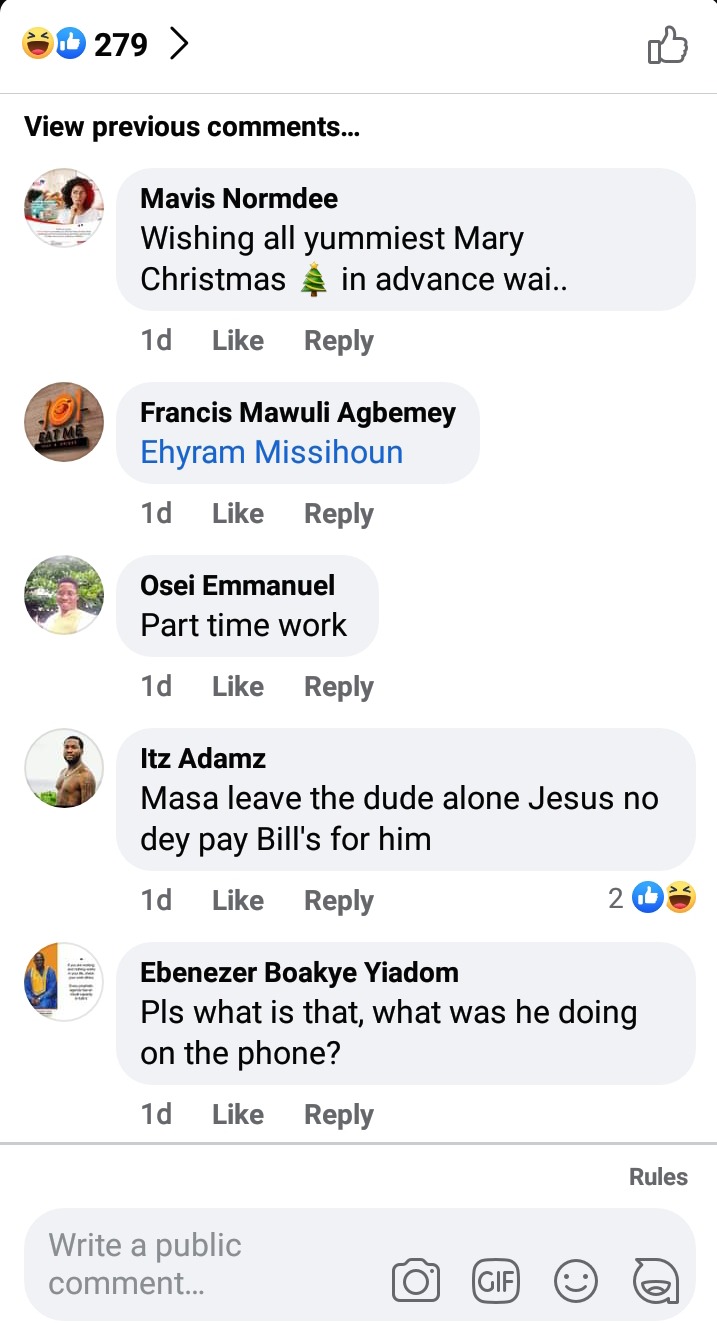 Watch the video by clicking on this link