Waist Beads Make African Queen Beautiful And Saucy [Photos]
Wearing beads is a known culture in Africa and some parts of Asia. But for African's it's a signature of beauty and pride. Women would wear it around their waste, wrist, ankles, around their necks or around their belly button. It comes in different shapes and colours.
Today, the culture hadn't faded but with quite some amplitude in terms of its fashionable usage and other arts. Despite it being part of our culture, quite a number of women had shied from wearing it.
After a few searches on how some women are promoting bead wearing, I came across these amazing pictures. Among these beautiful women is a popular Ghanaian celebrity and carpenter, Ama Endorsed.
She had quite a few strings of beads wrapped around her waist, and with a few sparkling ones giving it an exotic touch beneath her black mesh lingerie.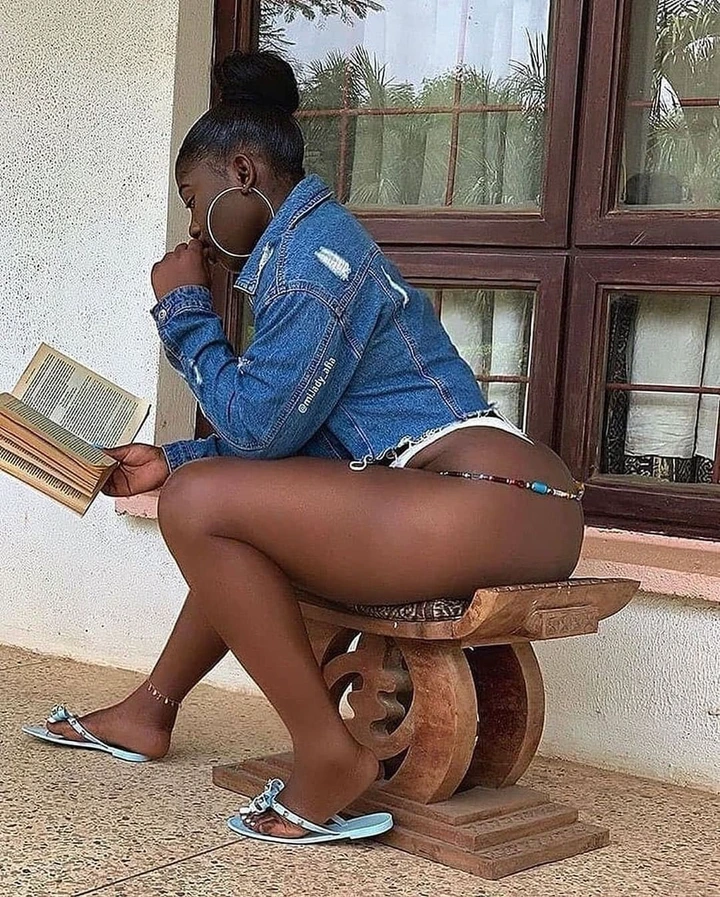 Another black woman portrays her art on waist beads by sitting on a stool and reading a book. The message I get from her picture is she impressing on women to get comfortable wearing waist beads as they enjoy any other hobby as reading.
It does send a good signal given that some women find it archaic wearing these hand-made beards, event at their homes.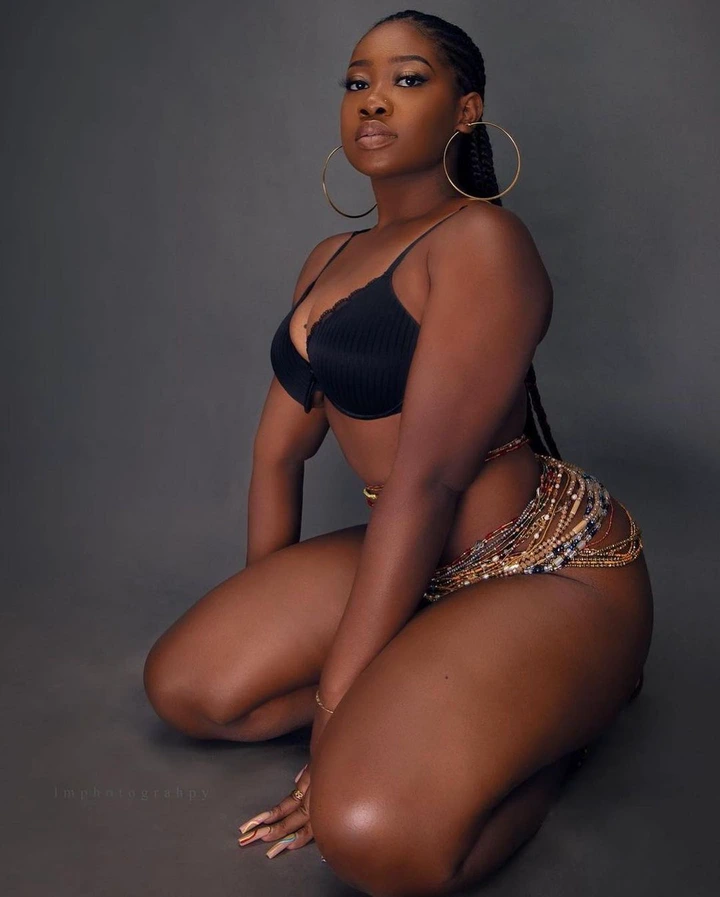 But among all other pictures, I rate this one highly. This African queen rocked waist beads in perfect pose. She had more than a dozen strings of beads around her curvy waist and put more confidence in this photo to prove her confidence.