You own an iphone 13 but you only use it for WhatsApp, IG, taking pictures and asking guys for money.
Gyal is upset with women who own iPhones and has revealed why. She said, coming from her tweet, "You own an iPhone 13 but you use it for WhatsApp, IG, taking pictures and asking for money from gents." Caroline Rathabe is one of those who complained about it and she sounds very angry.
If you are not doing what Gyal has revealed, you are not going to complain about it and it was meant to be painful after reading. You know very well that you are not that kind of a person. But then the moment you start complaining and you start to bash her for the tweet, then you are guilty of it. What you are not doing won't have an effect on you if you are not participating in it.
If you are not a Kaizer Chiefs or Orlando Pirates FC fan, you will not be concerned when people trash talk or bash team members because you are not a part of it. In this scenario, everyone who opposes her is doing what she has tweeted. It is an expensive cellphone and you can't be struggling if you are using it as expected. You can buy a less expensive phone and have the remaining amount.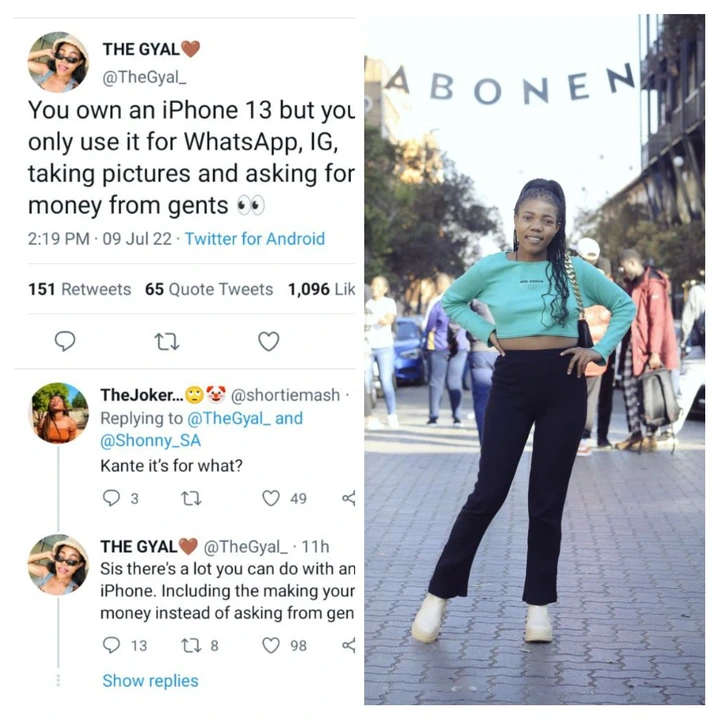 Many people are living a lifestyle that they can't afford and then want other people to help them by giving them money. You will hear some of them say men are stingy, but it is their own money and their choice to spend it or not. Don't get angry about something that you don't own and make yourself something that will belong to you.
From the timeline under the comment section, people have mentioned the stories that people have and how some people have been living while having an iPhone but struggling to maintain their lifestyle. You will be amazed at how people choose a lifestyle that is not affordable for them and they just want to fit in. It is very dangerous, and you are wasting your time while you should be working.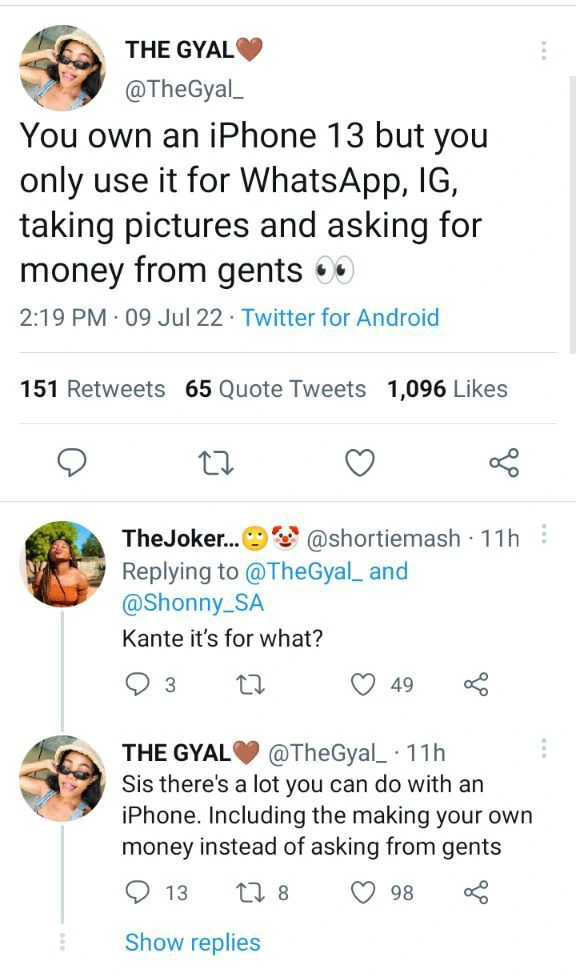 Kindly read all the Latest News, Entertainment News and gossips
here
. Follow us on
Facebook, Instagram, Twitter, YouTube and Telegram.